GameDev IOTD

WIRED


Kickstarter Staff Picks

Op. Inherent Resolve

Komnata : A Magical Escape Room Experience For Wizards

Pouet latest Prod: Buzz by Jeskola! Productions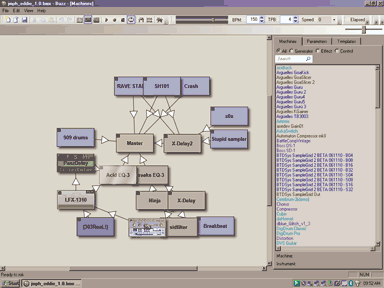 The Heartland Saga Post-Greenlight Update

Since launching our Steam Greenlight page, we have received a lot of helpful advice, with which we have used to redo a lot of the art for the demo we currently have. Here's an update of everything we've done in the last few weeks!
Oh Deer.

Oh Deer. Nara, Japan. By Esben Bech Hornbøll.

Kickstarter Date Announced

Mark your calendars! We will be launching the Convicted Galaxy Kickstarter campaign on Tuesday, January 3rd, 2017. We already have some great rewards planned for backers. From Steam download keys for the game and soundtrack to naming and assisting in the design of planets, solar systems, ships and more! We'll keep you posted as more information becomes available.
Age of Space - Programmer trying to be an artist

Hi all! It's been a long time now so I'll write a short update on whats happening in Age of Space as the moment. I've been wanting to write an update for a long time now but I'm always like "Oh I'm just going to finish that first and that and that.." and it's .. yeah :) Since last time I've been diving into sketching, modelling, textures and all that jazz.
Star Wars Chewbacca Electronic Mask Roars, Get One for $17.99 (Prime) - Today Only

Video Shows Zelda: Breath of the Wild Running on the Nintendo Switch

Scientist Invents Battery That Can Power a Smartphone for 12-Years Without Needing to be Recharged

Mysterious Jelly-Like Creatures Wash Ashore in California, Baffles Researchers




IGN News


Latest Video - ProcWorld


Latest Video - AtomontageEngine