GameDev IOTD

WIRED


Kickstarter Staff Picks

Special Committee - A Political Strategy Tabletop Game

Rewordable • The uniquely fragmented word game

Pouet latest Prod: Short Mega Demo II by Exult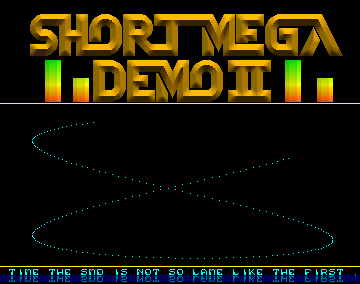 Can MacGyver put together a decent remake?

It can't be easy remaking a show like MacGyver. The original 1985 series, starring Richard Dean Anderson, has so thoroughly wormed its way into our culture that even people who never saw an […]
Race Into The Wilderness With Dog Sled Saga 

In a genre dominated by games about building cities or tending farms , Dog Sled Saga is a refreshing fusion of unlikely ideas and personal details. In developer Trichotomy's game, the bustling metropolises are replaced with wintery cabins and side-scrolling tundras. Instead of harvesting crops, you train and nurture snow pups. There are no spreadsheets of information to optimize or boundless ambitions to fulfill. It's just you, the dogs, and cut-throat sled racing in the great outdoors.

Toricky Available on Steam for *November, 2016*

Hello everyone, It has been a while since I've wrote a News here about Toricky. We're working hard to prepare the STEAM release for November 2016! Yes, it's coming very soon! Have you already watched Toricky's latest trailer ? Lot of cool new features are awaiting you: [-] An Old School designed platformer, illustrated with beautiful Manga visuals. [-] Main Theme by the legendary composer of Secret of Mana, Hiroki Kikuta. [-] Over 50 Crystars to find and save through immense zones.
The Best Comedies Streaming On Netflix

Funny is one of the most subjective things in the world, and we'd be idiots if we guaranteed you'd laugh at every single film on this list. To assemble a list of the […]
Hazy Islands on IndieDB!

Hazy Islands is my first "kinda real" game project. I have been working on this in my spare time for quite a while now, and i'd like to share my progess and experiences here.
Innovative Bionic Lens Gives Humans Vision 3-Times Better Than 20/20 Without Glasses

Steampunk Batman and 12 More Awesome Batman Designs from Alternate Universes

Acer Aspire E 15 15.6" Full HD Gaming Laptop Packs i3 CPU, Pre-Order One for $349.99 Shipped - This Weekend Only

Aston Martin DB11 with Vulcan Headlights and 6 More Tuned Supercars




IGN News


Latest Video - ProcWorld


Latest Video - AtomontageEngine