GameDev IOTD

WIRED


Kickstarter Staff Picks
The Marble Game!

Hollywood: Make Your Own Blockbuster

Press-N-Paint

Black Diamond Games - Community Game Center Expansion

Pouet latest Prod: Chris Huelsbeck 30th Business Anniversary by Alpha Flight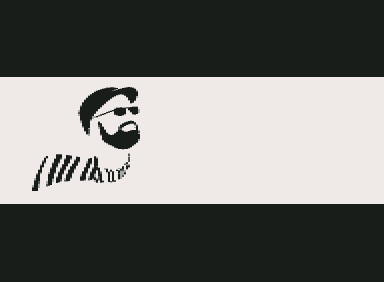 Dr. Spacezoo - Early Access Update v0.8.1

Dr. Spacezoo v0.8.1 brings a new weapon upgrade system, boss meters, off-screen indicators, leaderboards, achievements, and game modes: tutorial, story, action, permadeath, boss rush, and daily.
RPGCrate is a natural 20 for $30

Do you know what THAC0 is? If you do, then I call you brother (or sister). If you don't, that's no big; tabletop games are for more than just the super-old. And either […]
Ten Years Later, Owlboy Is Finally Coming Out

The first post about Owlboy on evil-billionaire-proof Overwatch fansite Kotaku is from the year 2008. A certain Luke Plunkett tells me there are even older ones that didn't survive a server change that same year. It's now 2016, and the gorgeous adventure-platformer about a boy who is an owl (or perhaps the other way around) is finally about to come out.

Apocalypse Z Unreal 4 Dev log #6

Sent to a Blacksite to re-establish lost contact and retrieve secret research data, your mission takes a turn for the worse. Welcome to Apocalypse Z where players take control of a character from an elite unit. The game is a Top Down 3D RPG shooter with basic crafting elements.
Norway promotes a penguin to rank of brigadier

If you hear the words penguin and rank used together, you'd probably assume the subject is breath or feces. A fish-heavy diet will do that. There is, however, the rare penguin that gets […]
Hide & Shriek Mansion 18 minute prototype demo

A walkthrough of many of our game mechanics in our prototype so far. We will be pitching this to investors, publishers and launching a kickstarter campaign with this video. Your comments and feedback are welcome!
How Sega Made Pixel Art In The 80s & 90s

In a 21st century world of free software, powerful computers, tablets and mice, making pixel art is fairly easy! In the 1980s, though, your favourite games had to be made on expensive and highly specialised equipment.
Week 39 Progress

Over the last 2 months we have been working hard on getting Labyrinth ready for you. Here is our week 39 Progress report!
Sony Shadow Smartphone Doubles as a Portable Gaming Console with Slide-Out Gamepad

Newly Discovered Proxima B Planet is just 4.25-Light-Years Away, Could be Habitable Second Earth

RoboCar Devbot is World's First Driverless Race Car, Video Captures it In-Action

Local Motors Rally Fighter Gets Updated, is an Open-Source Vehicle You Build Yourself




IGN News


Latest Video - ProcWorld


Latest Video - AtomontageEngine