GameDev IOTD

WIRED


Kickstarter Staff Picks

Epic Orphan: A Nuclear Risk Game

Dragon Bros - Metal Slug meets Bubble Bobble

Pouet latest Prod: Venus Express by Aleksi Eeben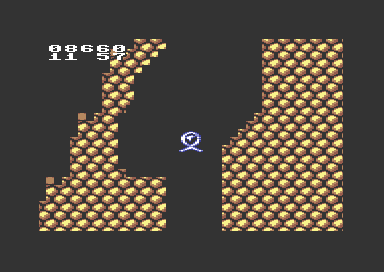 Celebrate 75 Years of Wonder Woman With Entertain Art

Wonder Woman recently celebrated her 75th birthday and she looks better than ever. The Amazonian demigoddess is getting a dedicated solo movie (out next year), just became a UN Honorary Ambassador for the Empowerment […]
World Of Final Fantasy: The Kotaku Review

There are two Final Fantasy games out this fall. One is Final Fantasy XV, the latest step in the evolution of the series and a far cry from the turn-based dungeon crawlers of the past. The other is World of Final Fantasy, a candy-coated celebration of everything that came before.
Remembering Comic Book Artist Steve Dillon

News broke over the weekend that comic book artist Steve Dillon, who is most known for co-creating the series Preacher for Vertigo and reinventing the Punisher for Marvel in the 1990s, died at […]
Developing the crazy combat of Warcube

Warcube is a physics-based action adventure game with a penchant for silliness. But the combat is no joke: Once an attack is made, everything slows down to allow the player to pull off crazy combos. ...
Five Secret Easter Eggs in NYC's Google Store

Guest Writer: Sascha Segan – Lead Analyst, Mobile for PCMag.com Google is known for its Easter eggs. Whether you want to do a barrel roll, play Atari breakout or set things askew, the all-knowing, all-seeing […]
The Real Reinhardt Meets A Giant Reinhardt

The opening moments of this video star Darin De Paul, the voice actor behind Overwatch's Reinhardt. Standing in front of a giant Reinhardt cosplay outfit, screaming Reinhardt quotes into a megaphone. It's awesome.

Privateers Build v0.21 Released

The changes in this build are pretty dramatic because I decided to take a step back and objectively evaluate if the game mechanics were working out we had hoped. After doing this, there were a couple of design choices that I decided to change
Hyperloop One Leaked in New Teaser Video, Will Take Passengers from Abu Dhabi to Dubai in Minutes at 700MPH

Artist Uses Photoshop to Turn Son's Drawings Into Bizarre Real-Life Objects

New Case Transforms Your iPhone Into an Exploded Samsung Galaxy Note 7

This Looks Like a Normal Wand at First, But Place it in Water? Its Magnetism Cleans Up Oil Spills




IGN News


Latest Video - ProcWorld


Latest Video - AtomontageEngine